Sponsorship Opportunities for the TBA2021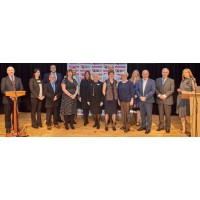 Enterprise House in Barnard Castle are delighted to announce that plans for the 9th Teesdale Business Awards are now underway, with the Awards Ceremony taking place at The Witham, in Barnard Castle, on Wednesday 9th February 2022.
Teesdale Business Awards provides an opportunity to showcase and promote the successes of our local business community and, as in previous years, there will be 12 Award catagories:
Apprentice of the Year
Entrepreneur of the Year
Best New Business
Best Business
Growth Business of the Year
Best Business Trading Outside Teesdale
Best Customer Focus
Most Innovative Business
Social Responsibility
Best Community Engagement
Best Social Enterprise
Legends of Lockdown
Enterprise House is now looking for sponsors to support the Awards. This involves making a financial contribution towards the running costs, and being actively involved in judging, shortlisting and selecting the winners. Sponsors are also required to attend the Awards Ceremony to present the trophies.
More information about the awards can be found on the Teesdale Business Awards website www.teesdalebusinessawards.co.uk, its Facebook page - www.facebook.com/teesdalebusinessawards or Twitter @TeesdaleAwards
If you are interested in becoming a sponsor, please contact Emma King at Enterprise House for more details. Email: emma@e-house.co.uk. Telephone: 01833 696750