Announcing our 12 Award Category Sponsors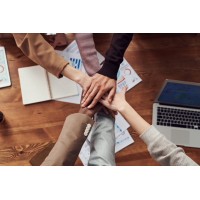 We are delighted to announce our 12 award category sponsors for this year's Teesdale Business Awards and we would like to extend a massive thank you to them for supporting us and the Teesdale business community.
Apprentice of the Year - sponsored by Barnard Castle School
Entrepreneur of the Year - sponsored by Ellipse Fabrications Ltd
Social Responsibility – sponsored by Tilly, Bailey & Irvine Law Firm
Best Community Engagement – sponsored by Raby Estates
Most Innovative Business – sponsored by GSK
Legends of Lockdown – sponsored by Chocolate Fayre
Best Business Trading Outside Teesdale - sponsored by Durham County Council
Growth Business of the Year - sponsored by Business Durham
Best Customer Focus - sponsored by The Greenfields
Best Social Enterprise – sponsored by Teesdale Consulting Ltd
Best New Business - sponsored by Meikles Solicitors LLP
Best Business - sponsored by Jane Ascroft Accountancy Ltd

We could not run the awards without the financial and practical support of our sponsors. Apart from making a financial contribution towards the running costs of the awards, our sponsors are actively involved in judging, shortlisting, selecting the winners and presenting the trophies at the awards ceremony!